Asha Silicon Valley, a chapter of Asha for Education, is a completely volunteer driven organization, comprising of dedicated individuals from the Area, striving to make a difference to the society. We believe that education is one of the primary factors in shaping a child's future and by extension, future of the entire country.
Asha Silicon Valley works towards promoting the education of underprivileged children in India by providing financial assistance and support to the NGOs focused on education projects. Volunteers of Asha work closely with the project partners in India, while locally organizing fundraisers and community awareness events. Team Asha training program, a popular event in the Area, is Asha Silicon Valley's primary fundraiser, which directly helps support several education projects in India.
Support a Child.. Enrich a life..
With <$1 per day, you can support a child's education for ONE year Click here to learn more.
2017 Annual Report
Check out here
Volunteer for Team Asha
Support our bikers during their long training rides with food and water. Sunday – April to June 2018 Signup to volunteer for one training ride here
Volunteer at water stops during long training runs. Saturday – April to July 2018 Signup to volunteer for one long run here
March 31 2018 (Sat) 11AM

Sports Basement, Sunnyvale

2018 Target Races

San Francisco Half Marathon

San Jose Rock 'n' Roll Half

Portland Full Marathon

Morgan Hill Full Marathon

March 31 2018 (Sat) 11AM

Sports Basement, Sunnyvale

2018 Target Rides

Giro Bello (100 KM)

Hopfest (100 Mile)

March 31 2018 (Sat) 11AM

Sports Basement, Sunnyvale

2018 Target Races

Ironman Santa Rosa 70.3

Oakland (Sprint/Olympic)

Ironman Santa Cruz 70.3

Santa Cruz (Sprint/Olympic)

 Season begins Feb 3rd 2018!

2018 Target Races

Feb 25 2018 (Sun) 2PM

Sports Basement, Sunnyvale

Cycle4Sight, Napa Valley (25 miles)

March 25 2018 (Sunday) 8AM

Baylands Park, Sunnyvale
Meet the two girls from Basera-E-Tabassum, Jammu & Kashmir, who are combating menstrual taboos
Two years ago, Mir and Mubeena, two girls from BeT home, started a sanitary napkin unit. They ran awareness campaigns talking to girls in schools and colleges about menstrual hygiene and the stigma around periods. BeT has been providing help and support to the girls for their initiative. Mir and Mubeena are now running a full-fledged production unit and are looking for investment to improve their business. Read more about their project here.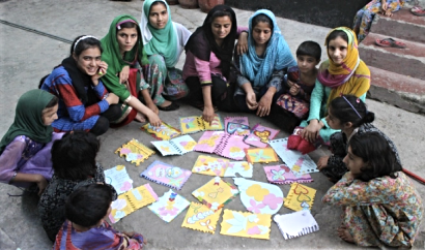 Since Jan 2018, Asha Silicon Valley
Dispersed to projects in India
Dispersed to projects in India