Asha Silicon Valley, a chapter of Asha for Education, is a completely volunteer driven organization, comprising of dedicated individuals from the Area, striving to make a difference to the society. We believe that education is one of the primary factors in shaping a child's future and by extension, future of the entire country.
Asha Silicon Valley works towards promoting the education of underprivileged children in India by providing financial assistance and support to the NGOs focused on education projects. Volunteers of Asha work closely with the project partners in India, while locally organizing fundraisers and community awareness events. Team Asha training program, a popular event in the Area, is Asha Silicon Valley's primary fundraiser, which directly helps support several education projects in India.
Sep 8, 2019(Sun) 6:30 AM

Arena Green, San Jose

June 8, 2019(Sat) 2:30 PM

2019 Target Races

SummerGate, Vacaville (10K Run)

San Francisco Half Marathon

San Jose Rock n Roll Half Marathon

Long Beach Full Marathon

March 30 2019 (Sat) 11AM

Qualcomm, Santa Clara

2019 Target Rides

Giro Bello (100 KM)

Tour de Tahoe (72 miles)

Foxy's Fall Century (100 Mile)

March 30 2019 (Sat) 11AM

Qualcomm, Santa Clara

2019 Target Races

Ironman Santa Rosa 70.3

Oakland (Sprint/Olympic)

Ironman Santa Cruz 70.3

Santa Cruz (Sprint/Olympic)

 Info Session
Feb 26th 2019 (Tuesday) 7:00PM
Sports Basement, Sunnyvale
RSVP Here

!

2019 Target Climbs

Mt.Shasta

Feb 10 2019 (Sun) 3PM

Sports Basement, Sunnyvale

Primavera Century, Fremont (25 miles)

 Season begins Feb 9th 2019 10:00AM!

2019 Target Races

March 23, 2019

Vasona Park, Los Gatos
Shaktidhama
We funded a school bus for the benefit of the children at Shakthidhama, Mysuru in June 2019. The bus ensures safe transportation of children to and from the school [more so due the background of these children]. The bus also enabled the children to join a good school farther away since the previous school had no functioning toilets or classrooms.
Shakthidhama is a women's rehabilitation center in existence for over 20 years. Recently they have rehabilitated 154 girl children from perilous backgrounds who are being accommodated in their campus at the Chamundi foothills, Mysore.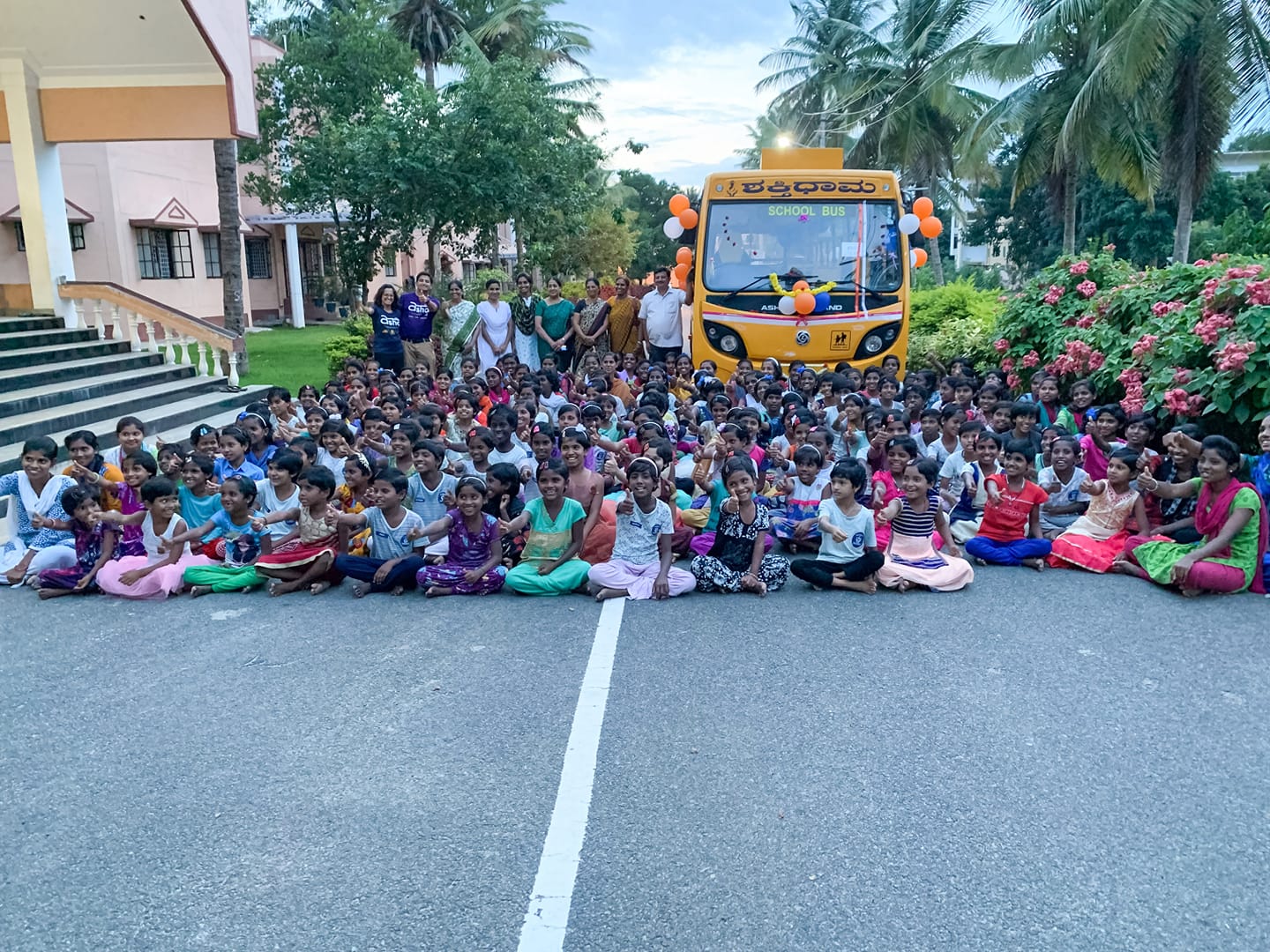 Dispersed to projects in India
Since 1998, Asha Silicon Valley
Dispersed to projects in India